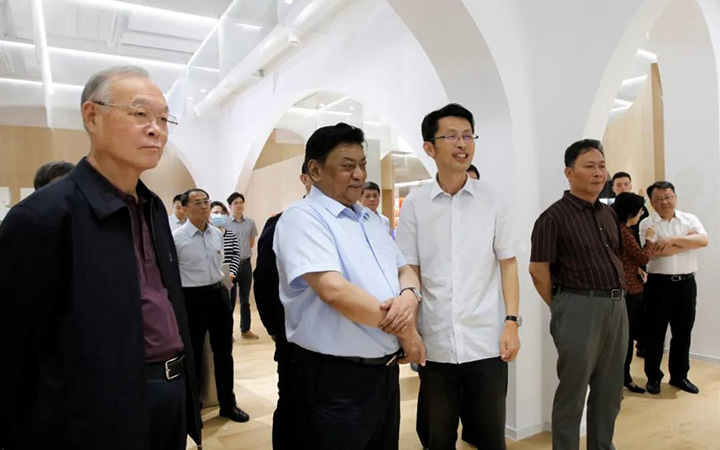 On June 5, 2020, Pema Chilin, Vice Chairman of the National People's Congress(NPC), and his party visited PHOENIX. Jia Ting'an, member of the Standing Committee of the NPC, Liu Handong, Deputy Director of the Standing Committee of Jiangsu Provincial People's Congress, Xu Yiping, Director of the Standing Committee of Wuxi Municipal People's Congress, Hua Boya, Deputy Director of Wuxi Municipal People's Congress, Zhou Changqing, Vice Mayor of Wuxi, and other leaders accompanied the inspection team.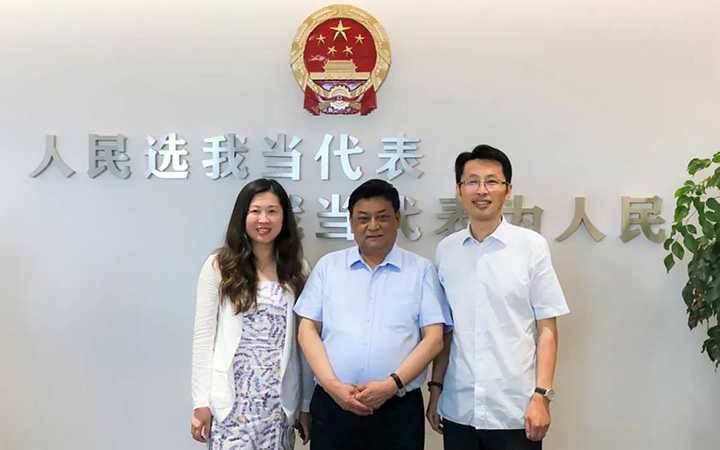 The NPC deputy studio, located in the headquarters of PHOENIX, is the only enterprise NPC deputy studio set up by Wuxi Binhu District People's Congress in private enterprises under its jurisdiction. Vice Chairman Pema Chilin fully affirmed the practice of Binhu District People's Congress in setting up representative activity studio in private enterprises. When learning that Chen Weihong, Chairman of PHOENIX, as a deputy to the People's Congress of Jiangsu Province, and Zou Fang, Director of PHOENIX, as a deputy to the People's Congress of Binhu District, both actively performed their duties as deputies to the people's Congress, Vice chairman Pema Chilin repeatedly expressed his appreciation and took a group photo with the two deputies to the people's Congress.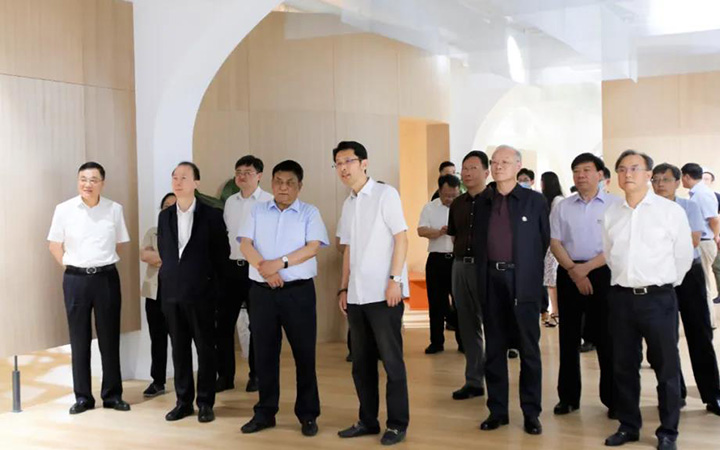 The brand-new exhibition hall of PHOENIX headquarters ushered in its distinguished guests for the first time. Pema Chilin, Vice Chairman of the Committee, had a detailed understanding of the development history and current situation of the PHOENIX brand, as well as the products of the sub brand series such as Phoenix, Picasso and Bonfil. In the face of a complete range of painting materials, he encouraged PHOENIX to be based on industry, to be bigger, better and stronger in the field of painting material, and to be the first-class in the world.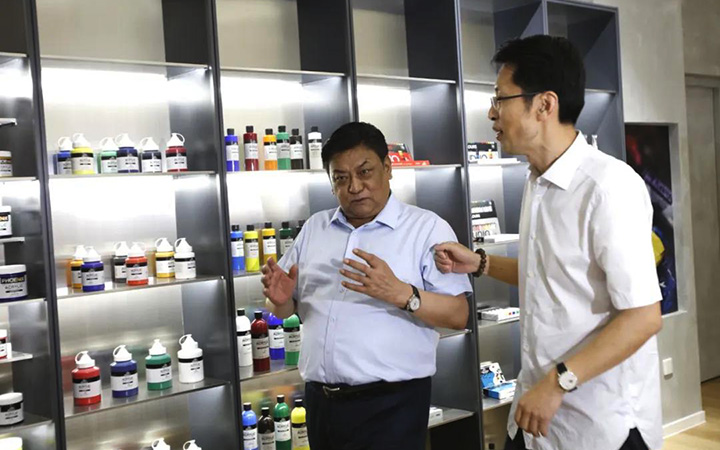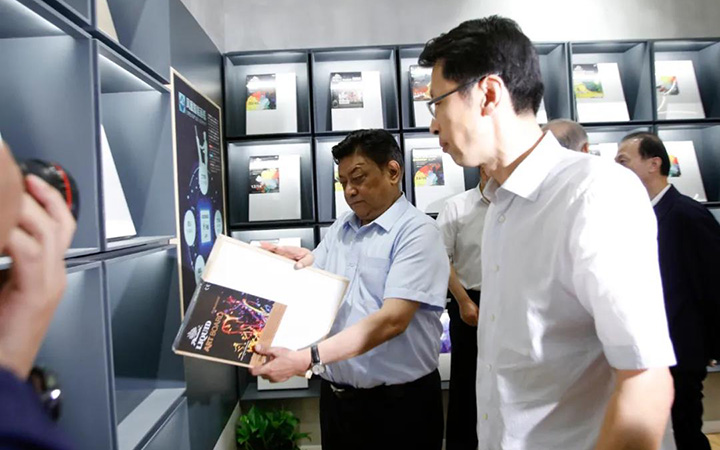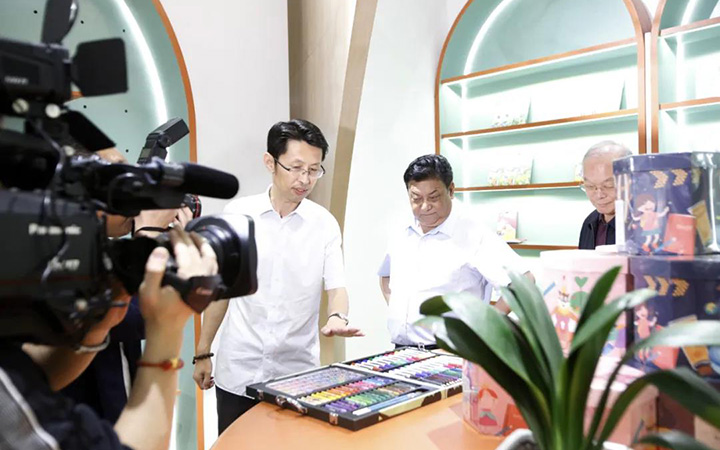 Cotton, flax, ore and so on, these gifts from nature, through the automated assembly line of PHOENIX Factory and the layer upon layer forging of skilled craftsmen, have become high-quality picture frames and pigments, which are continuously transported to all parts of the world, and then become exquisite works of art by people who love art. It can be said that where there are painting people in the world, there are PHOENIX painting products.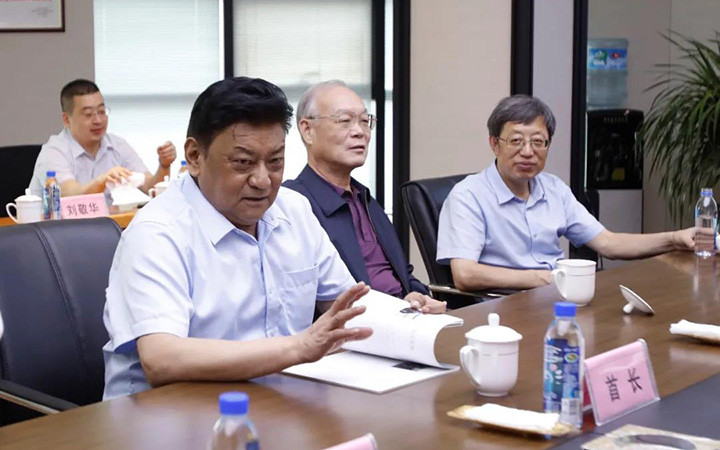 Tibet is the only domestic sales area not covered by PHOENIX so far. The main reason is that Thangka art prevails in Tibet. Born in the Tibet Autonomous Region, Pema Chilin, Vice Chairman of the committee, is very familiar with Thangka art. When he learned that PHOENIX was brewing to take Thangka canvas, pigment, brush and other Thangka art materials as the focus of the next research and development, Vice Chairman Pema Chilin expressed great expectation and encouraged PHOENIX to speed up its research and development. He said: Thangka art is a cultural treasure of the Chinese nation. The pigments used in Thangka painting are all made of natural minerals such as malachite and blue copper ore, which have been processed and ground carefully. The works painted with Thangka pigments have not changed color for thousands of years. The production process of Thangka canvas is also complex and elegant, but he believes that PHOENIX has the ability to industrialize and scale Thangka painting materials. He also recommended that PHOENIX establish contact with Tibet Painting and Calligraphy Academy, learn more about the needs of local artists in Tibet, and develop more targeted Thangka painting materials.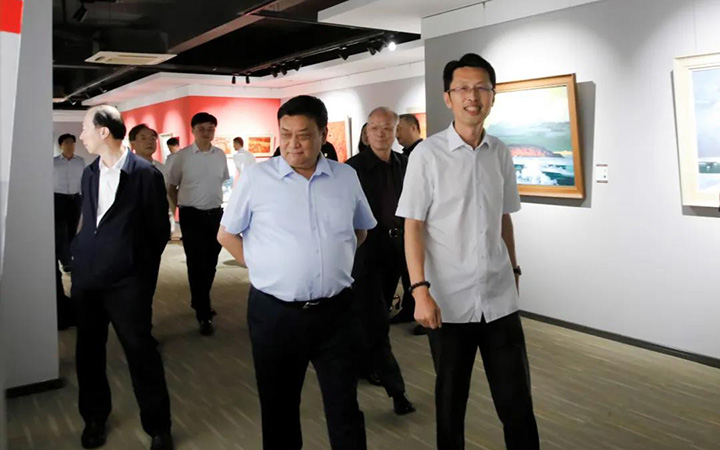 Tibet is also a place of pilgrimage with special significance for PHOENIX. Since 2007, PHOENIX has organized five tours for middle and senior management cadres to Tibet. In a picture book of the PHOENIX trip to Qinghai and Tibet entitled "boundless road and boundless heart", Chairman Chen Weihong personally wrote his yearning for Tibet: We have traveled thousands of miles to Tibet just to scoop up a can of holy water of Qinghai Lake; Just to see the sunset of Potala Palace; Just to step again on the footprints of Princess Wencheng; Just to read a love poem of Tsangyang Gyatso; To meet a pair of Tibetan antelope's clear eyes... It's this kind of travel that makes us feel impressed and surprised after experiencing hardships and challenges. Please believe that paths are made by men!